'Date with Nature walks' on Tresco were postponed due to high winds but now the sun is shining and visitors can learn all about the project, seabirds and more.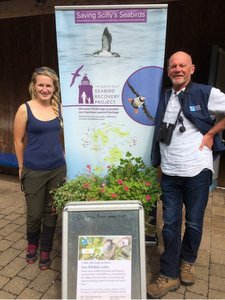 Guides Lydia and Mark at the stand outside the gardens, Tresco.
Hourly walks 10, 11, 12, 13, 14 and 15:00 each day. Just come along!