Meet the Team
Project Supervisor
Paul St Pierre
Paul has worked with a range of organisations on the Isles of Scilly for many years, in his role as Conservation Officer for RSPB in South West England.  He has a particular interest in seabirds and this project has gone from being almost a dream to become reality. Paul is based on the mainland at Penzance in Cornwall, but attends meetings and events on the islands and maintains regular contact with the team based on the islands.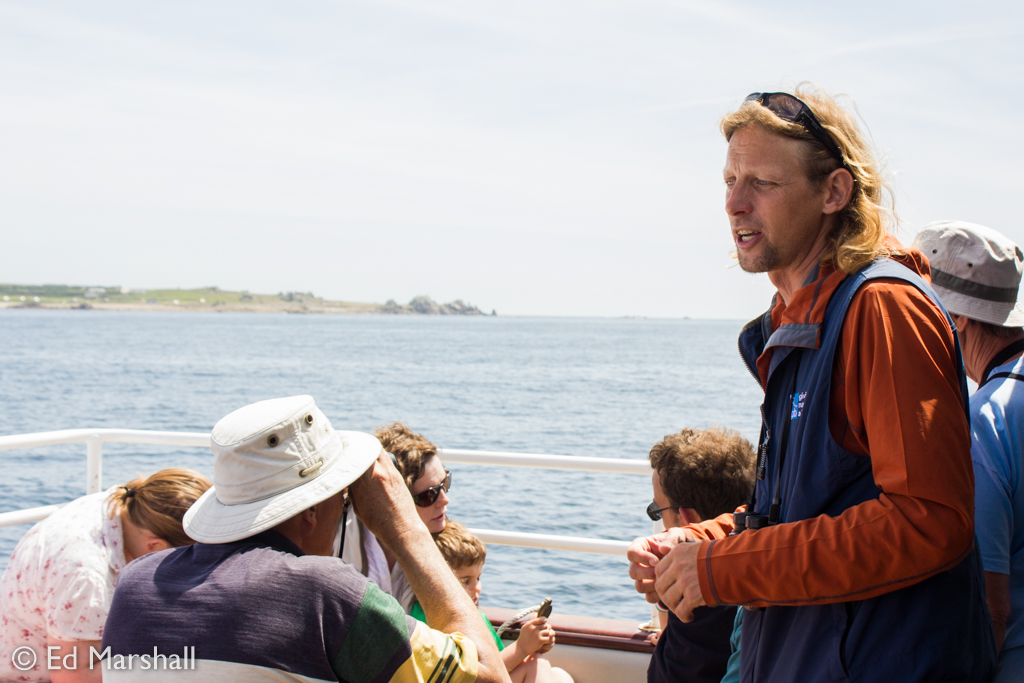 Project Manager 
Jaclyn's role is to oversee the day-to-day management of the project. She is passionate about the conservation of the islands' seabirds.
"The project has already achieved more than I ever hoped at this mid way point. We are hoping to gain rat-free status in 2016. Since the winter rat-removal operation we had Manx shearwater chicks successfully fledge in the first year and we recorded nesting storm ptrels in year two. It is due to the commitment of every member of the community and all our wonderful volunteers which means our seabirds have a brighter future."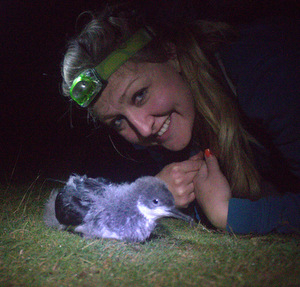 Project Officer 
Lydia Titterton 
Lydia's main role is to ensure the islands remain rat-free by retaining biosecurity methods and carrying out surveillence and providing biosecurity training to the community for the legacy beyond the project.  Lydia says "I volunteered for the project for over a year whilst I was a Volunteer Ranger at the Isles of Scilly WildlifeTrust. I was then part of the seabird research team undertaking the full seabird surveys of 2015 and was then incredibly happy to become the Project Officer.  Seeing what the project has achieved in such a short time is incredible."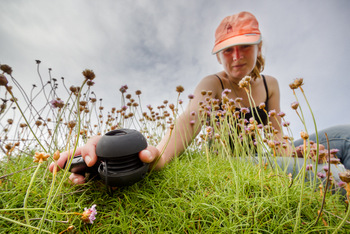 Project Assistant 
Holly Paget-Brown 
I began volunteering with the project after graduating and it has been a great experience so far. The work is always varied and interesting so I was thrilled to be offered the position of Project Assistant. Co-ordinating the 'ecological monitoring of wider species' is the main part of my role which can be challenging yet very rewarding, and I look forward to the rest of my time in the post.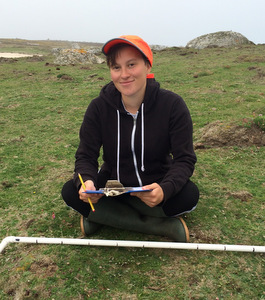 Seabird Survey Project Officer 
Vickie Heaney works as Seabird Scientist on the project and has coordinated the counts of the all the seabirds breeding in Scilly in 2000, 2006 and most recently in 2015. She monitors the number of birds breeding on St Agnes and Gugh each year, comparing their nesting success before and after rat removal.
'Having recorded seabird declines and witnessed the breeding failure of storm petrels and Manx shearwaters on Agnes and Gugh in previous years, it's been fabulous to be part of this project and to be able to record fledglings for both species in 2015!'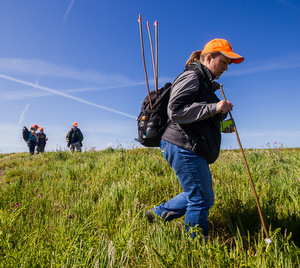 Project Administrator
Natasha Simmons 
Natasha works for the project part-time, based in the Exeter RSPB office, responsible for ensuring that many day to day needs of the project are met, she is Jaclyn's connection to admin systems on the mainland!
Project Steering Group Members:
Manager, Isles of Scilly Wildlife Trust
Sarah Mason
St Agnes representative 
Richard McCarthy   
Estate Assistant, Duchy of Cornwall
Will Garratt
Landscape Scale Project Leader, Natural England
David Appleton   
Regional Conservation Manager, RSPB
Paul Buckley   
Species Recovery Officer, RSPB
Leigh Lock   
Senior Officer: Physical Assets and Natural Resources
Julian Pearce