Scillonian III Day Return Cruises, Fridays
Each Friday, Volunteer Wildlife Guides are on board  the scheduled outward and return crossings* on the MV Scillonian III  between Penzance and St Mary's.
Dates;  
  18, 25 March; 1,8,15,22 April; 6, 13,20,27 May; 3,10,17,24 June; 1,8,15,22,29 July; 5,12,19,26 Aug, 2,9,16,23,30 Sep; 7,14,21,28 Oct; 4 Nov
These day return cruises to the Isles of Scilly provide a memorable wildlife spotting opportunity en route to St Mary's, Isles of Scilly. Our friendly and knowledgeable RSPB guides will point out various seabirds from gannets and guillemots to Manx shearwaters and razorbills. Basking sharks and dolphins are among other marine wildlife it is possible to see. 
Fridays only.  Normally departs Penzance at 9.15 am (note: some variations due to tide), returning 4:30 pm from St Mary's. Check Scillonian sailing times online for details.
Prices (2015) £40 standard price, £35 discount price for RSPB members if membership number quoted at the time of booking. Booking essential. 
* Sailing takes just over 2.5 hours one way.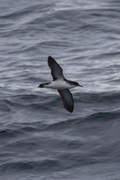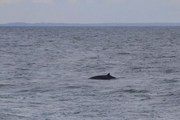 Photos Nick Tomalin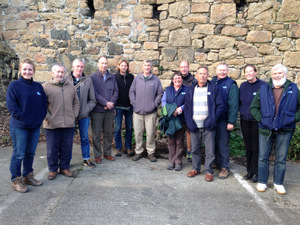 The 'wildlife guide' team of volunteers 

Walk Scilly 2016 
Monday 11th April, 'The shearwaters return to St Agnes'
Guide Jaclyn Pearson, 10:15am  - 1:15pm  
contact www.visitislesofscilly.com/walkscilly To make a booking call 01720 424036 or email events@visitislesofscilly.com.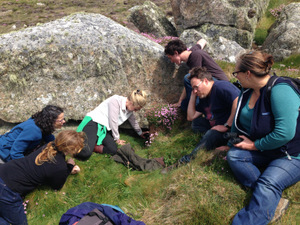 Wednesday  13th April, Gugh, "Carns and Coast'
with Guide Bob Dawson, 2- 4:45pm 
www.visitislesofscilly.com/walkscilly To make a booking call 01720 424036 or email events@visitislesofscilly.com.
RSPB Date With Nature
at Tresco Abbey Garden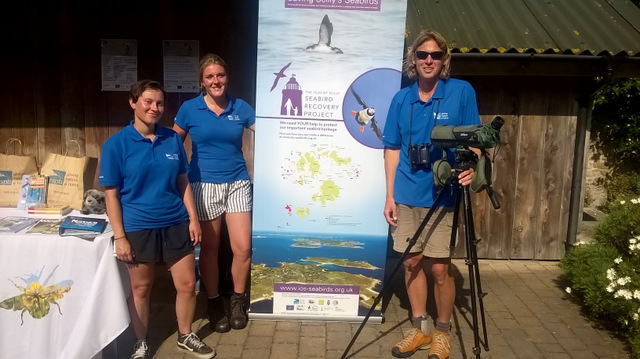 Join the RSPB for a FREE guided walk to the Abbey Pool and back
June 6th - 12th 2016
Sep 4th - 16th 2016 
Learn more about the work of the Isles of Scilly Seabird Recovery Project
Walks last 45 minutes. For more details ask at the RSPB information point.
Guided walks are weather dependent!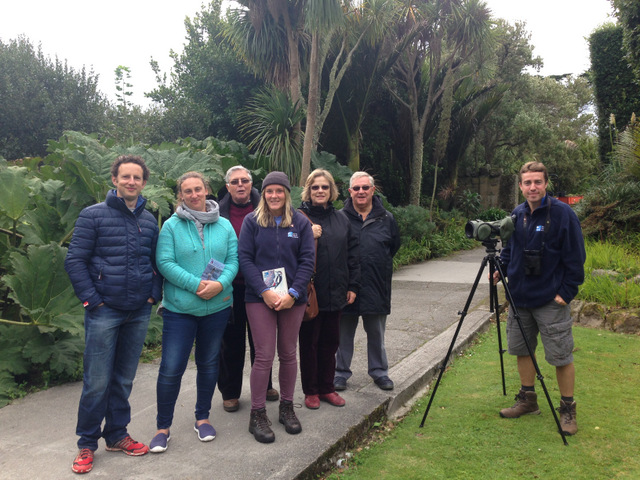 Wildlife Safari
Annet and the Western Rocks
Weekly trips from Wednesday 11th May until July 2016.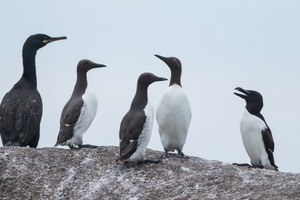 Explore the rugged coast of Scilly, its wildlife and history, with skipper John Peacock and a volunteer guide from the Isles of Scilly Seabird Recovery Project.
Schedule from St Agnes Quay (one day a week), and adult and child prices tba. Trip lasts 1.5 to 2 hours - wear suitable clothing and footwear.
Check www.stagnesboating.co.uk for up to date details on how to book trips and to learn how trips may be affected by tides and weather.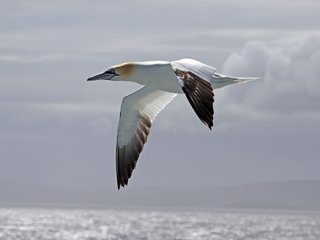 Gannets are the UK's largest breeding seabirds and are commonly seen around the Isles of Scilly year round, especially in summer and autumn.  Although many of our breeding seabirds have left by September to wander the oceans, Manx shearwaters can still be seen but our resident species remain, including fulmar, cormorant, shag and the larger gulls. 
Island Fetes 
We will post the dates of the fetes for 2016 as soon as we know more...but in 2014 and 2015  we had great fun!
Come along to the off-island fetes, where we will have activities crafts and games for all the family - so you can have fun whilst learning about the project and seabirds. Fetes start approx 12pm (check out the islands 'whats on noticeboards' for confirmed times. Look out for the project stand and the orange hats!