Community talk – 'After 2017 and beyond'
The event informed the community that the Isles of Scilly wildlife trust (IOSWT) and RSPB are committed to helping the community keep the islands rat-free
IOSWT will fundraise the potential  £1200 the project may need each year for ongoing maintenance costs, the RSPB will continue to manage the volunteers, deliver training and incursion response (through Cornwall Conservation Officer in Penzance).
The event was then an opportunity for the community to talk to each of the partnership team to discuss the transition from the project delivery phase to the legacy phase, and ask any questions or raise any concerns.
Thanks to everyone who attended, and to 'Becky's Scilly cakes', 'Coastguard Cafe' and 'St Agnes post office' for supplying the refreshments.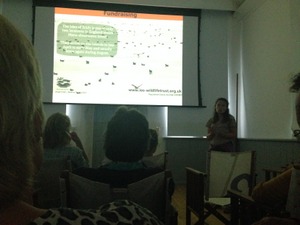 Sarah Mason, Isles of Scilly Chief Executive Officer explains their commitment post project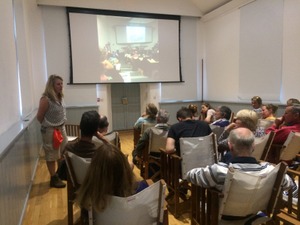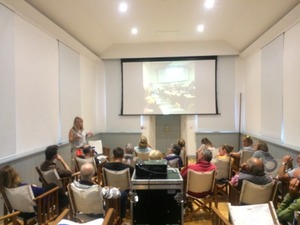 Project Manager Jaclyn Pearson answers questions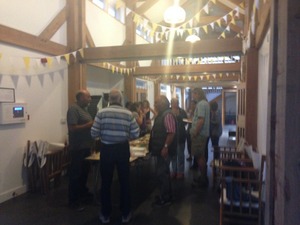 Project Supervisor, Paul St Pierre (far right) , explains his role as RSPB Cornwall Conservation Officer based in Penzance, and the RSB's commitment post project.