Scillonian III Day Return Cruises, Fridays
Each Friday, Volunteer Wildlife Guides are on board  the scheduled outward and return crossings on the MV Scillonian III between Penzance and St Mary's.
These day return cruises to the Isles of Scilly provide a memorable wildlife spotting opportunity en route to St Mary's, Isles of Scilly. Our friendly and knowledgeable RSPB guides will point out various seabirds from gannets and guillemots to Manx shearwaters and razorbills. Basking sharks and dolphins are among other marine wildlife it is possible to see.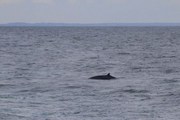 Photos Nick Tomalin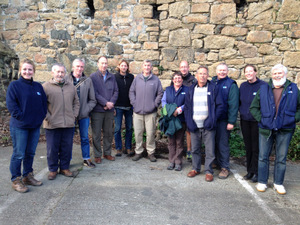 The 'wildlife guide' team of volunteers 

Walk Scilly  
Head to www.visitislesofscilly.com/walkscilly to find out dates and available walks. To make a booking call 01720 424036 or email events@visitislesofscilly.com.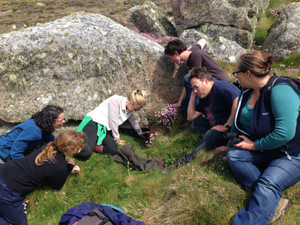 RSPB Date With Nature
Held at Tresco Abbey Garden in June and September
Join the RSPB for a FREE guided walk to the Abbey Pool and back
Learn more about the work of the Isles of Scilly Seabird Recovery Project
Walks last 45 minutes. For more details ask at the RSPB information point.
Guided walks are weather dependent!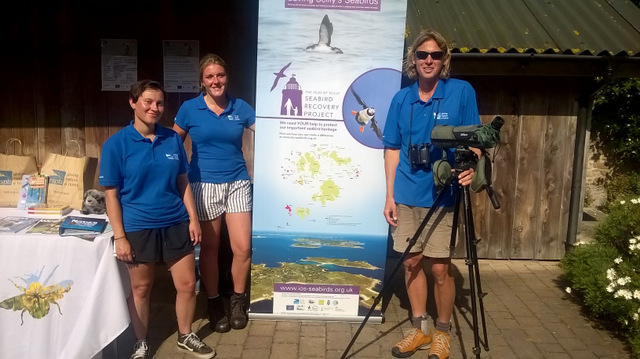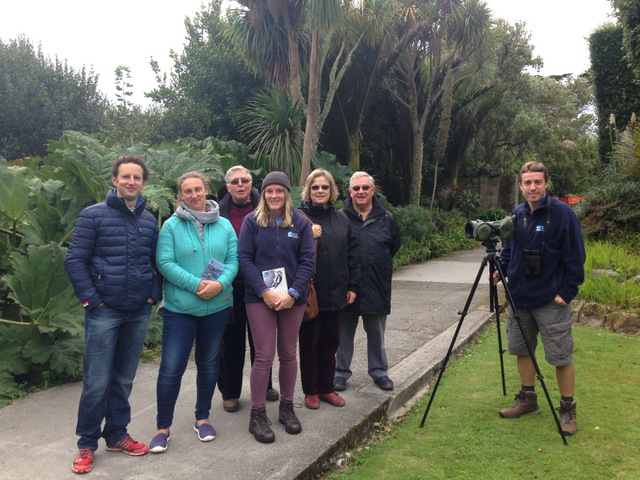 Wildlife Safari
Annet and the Western Rocks
Weekly trips on Wednesdays with St Agnes Boating
Explore the rugged coast of Scilly, its wildlife and history, with skipper John Peacock and a volunteer guide from the Isles of Scilly Seabird Recovery Project.
Schedule from St Agnes Quay (one day a week). Trip lasts 1.5 to 2 hours - wear suitable clothing and footwear.
Check www.stagnesboating.co.uk for up to date details on how to book trips and to learn how trips may be affected by tides and weather.